The evolution of community dialogue:
Spartanburg School District 2 uses Thoughtexchange to engage their community on key initiatives
For Spartanburg School District 2, the development of a new Rite-Aid distribution center in their area signalled the beginning of rapid growth in their student population. With new housing developments springing up to accommodate the in flux of new workers, district leadership quickly realized that they too needed to address their facilities in order to keep pace with that growth.
"Our fear was that when you start talking about facilities, particular groups, though small in number, might have a stronger voice with the board of administration. We wanted to make sure all of our stakeholders had the opportunity to have their thoughts considered," says Scott Mercer, Spartanburg's long-serving Superintendent of 11 years.
"Oftentimes a very quiet, reticent parent of a shy little ninth grader may never come to a town hall or school board meeting. Might not even have the nerve to approach a trustee at the grocery store and say, 'Listen, we think we'd really like to have some smaller schools,' or 'We'd really like our child to be able to go to a magnet school.' With Thoughtexchange, it makes it easier for people to voice their opinion even if their personality might be of a quieter type," he explains.
The District was also in the early stages of a "one-to-one digital transformation", which gave every student in grades three through twelve their own iPad mini. "That is changing how we teach and there's a struggle with that. As a high-performing district you don't want to discontinue things that helped your students achieve in the past. Yet, you want to keep growing, and we needed feedback to understand how best to move forward," says Mercer.
"Our fear was that when you start talking about facilities, particular groups, though small in number, might have a stronger voice with the board and administration. We wanted to make sure all of our stakeholders had the opportunity to have their thoughts considered."SCOTT MERCER, SUPERINTENDENT
Stakeholders welcome two-way dialogue
Though facilities were top of mind for Mercer and his team, the District used their first Thoughtexchange to see if their community's sentiments and priorities lined up with their own.
The sheer number of people that took part affirmed the importance of creating accessible opportunities for two-way dialogue. 31% of those asked to participate in the Thoughtexchange did. 1,940 people provided 4,106 thoughts and assigned 106,780 stars to the ones that mattered most. Despite actively communicating online through email, Facebook, and their website, Spartanburg had never seen this level of engagement.
"The Star step was important because it helped people see what the rest of the community was thinking and helped us sort out the most important issues," says Rhonda Henderson, Spartanburg's Director of Public Relations. The step's ability to transform responses into an equal-opportunity discussion helped Spartanburg, and its stakeholders, gain valuable insight.
The strength of vulnerability
Henderson admits opening up the District to such a vast amount of feedback was nerve- wracking at first. "We were all a little apprehensive not knowing what to expect. But, at the same time, it's gratifying to know that you're hearing from a representative cross-section of the population – not just certain groups – and understanding what they really think."
As Superintendent, and the face of Spartanburg's district leadership, the process had a personal element for Mercer. "I was as nervous as a cat on a hot tin roof. There's always going to be somebody out there that thinks the superintendent is not a very good leader. However, when I faced the Discover step and read all of the thoughts and saw the themes that rose to the top, that was one of the most personally gratifying experiences I'd ever had," he explains.
Transforming feedback into action
Mercer was happy to see the community's appreciation for Spartanburg's teachers, staff, the caring school culture, and the need for facilities improvements. When it came to areas that needed strengthening, teacher workload and morale emerged as an important opportunity to show that the District was listening.
"The good thing about this from my perspective is number one: our teachers and staff had a chance to vent. Number two: we listened. Because Thoughtexchange was able to give us the information back, school by school, every principal looked at their information and came up with an action plan," says Mercer. "You'd be surprised how just recognizing that our staff are working hard and letting them know that we appreciate and support them can help lighten their load."
Merit-based priorities create fact-based discourse
The majority of Spartanburg's stakeholders were supportive of the District's new technology integration. One individual, however, petitioned each board member to stop the initiative, using comments from the Thoughtexchange that were critical towards the advancements to support his argument.
Mercer explains how the transparency of the Thoughtexchange process helped keep the priorities outlined by the community on track. "We were able to respond to that person, and the board, by saying 'Yes, those comments were there, but if you look you'll see they were starred by very few people'. The vast majority of our stakeholders supported the initiative and we could say this with absolute transparency, clarity, and certainty."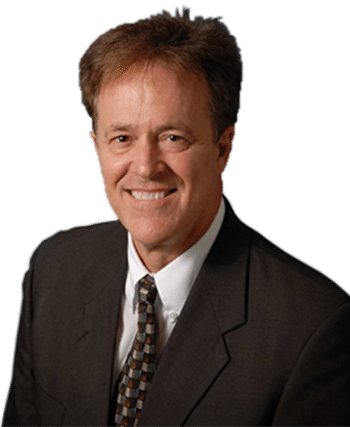 Looking to the future
Spartanburg is currently running its second Thoughtexchange to ask for the community's feedback on two possible facilities scenarios. Mercer hopes to create a hybrid scenario that captures as many of the community's priorities as possible. Once the hybrid plan is complete, the District will follow up with stakeholders through a series of face-to-face meetings prior to their bond referendum in November of 2016.
"When I faced the Discover step, that was one of the most personally gratifying experiences I'd ever had."SCOTT MERCER, SUPERINTENDENT
---