Breaking down communications silos
"What we do seems to work. We always seem to achieve as well as or better than our neighbours and we have a positive relationship with our community. The question I'm faced with is 'why do we want to do things differently?'" says Westview's Superintendent, Dr. Randy Zimmerly.
One reason is that Westview, like many other districts in the state of Indiana, has been trying its best to adapt to state-level funding changes and has reached a point where they can no longer keep up. "We've tried over the last four years to decrease staffing, fine-tune spending, and stay within the financial structure that the state has given us but we're finding that we are unable to do that," Dr. Zimmerly explains.
In order to maintain its high standard of education, Westview may be forced to run a general fund referendum to cover the funding gaps created by the current state-wide model. However, doing so would mean asking taxpayers to help pay for things that they have not helped pay for before.
Communicating this need and identifying common spending priorities in Westview is particularly challenging because its two very distinct community groups have drastically different values and traditionally have had very little interaction with each other. Nonetheless, the District was able to use Thoughtexchange to unite the entire community in one conversation and identify the best way for all to move forward.
The challenges in finding common ground
About 50% of students attending class in Westview are from conservative Amish families. Half of the student population leaves the system at grade 8 and needs to be ready for the world of work by the time they are 14 years old. The remaining half, referred to as 'English', go on to high school and have a greater interest in technology, higher education and global issues. Accommodating these two very different trajectories within the same school system is one of the District's biggest challenges.
Including both of these groups in the same conversation had proved almost impossible in the past. Traditional engagement tools like online or even phone surveys cannot reach Amish households where families maintain a lifestyle without electricity or electronic devices. Even with paper and pencil versions of these tools, none had the ability to create a conversation between the two groups. As a result, the District would engage each group individually, making informed, though ultimately best guesses as to what the common ground between the two groups would be.
"I initially turned to Thoughtexchange for a bond issue. But, as an 18-year resident of this community, I'm nding that Thoughtexchange is improving our community as opposed to just getting me what I wanted as a superintendent. It's actually becoming a way for us to talk to one another."DR. RANDY ZIMMERLY, SUPERINTENDENT
Thoughtexchange bridges the divide
"The value I see, as a superintendent who's been here a long time, is how Thoughtexchange got two very distinct groups talking to one another. That is really unique to Thoughtexchange. There's an actual conversation – not us speaking to the community which so often is the case with surveys – but it's the community talking to each other," says Dr. Zimmerly.
Using Thoughtexchange, the District was able to ask the entire community about what Westview was doing well and where they thought it needed to improve. Thoughtexchange used the District's email list to send out the open-ended questions to the English half of the community, and provided pencil and paper versions of the questions for the Amish members. The District collected the Amish responses and entered them into a spreadsheet that they then sent back to Thoughtexchange.
When it came to Star step – where participants see their own thoughts surrounded by the thoughts of others – Thoughtexchange aggregated the thoughts from both communities so that Amish and English thoughts appeared together.
Seeing the thoughts together for the first time, and the effect that had on the community, was a very poignant moment for Dr. Zimmerly, who was raised in a conservative Amish-Mennonite community in Ohio much like Westview. "I initially turned to Thoughtexchange for a bond issue. But, as an 18-year resident of this community – who has raised his family here and whose children will likely live in this community – I'm finding that Thoughtexchange is improving our community as opposed to just getting me what I wanted as a superintendent. It's actually becoming a way for us to talk to one another."
A gentle persistence
Dr. Zimmerly credits Thoughtexchange staff for lightening the inevitable burden of the paper and pencil process and for ensuring the District's success in creating a dialogue between the two communities. "I really liked the gentle persistence, the follow through and the encouragement to keep going. The team really listened to what we felt our pressure points were and accommodated us with some good ways to mitigate those concerns," says Dr. Zimmerly of Westview's partnership with Thoughtexchange.
Results that lead to action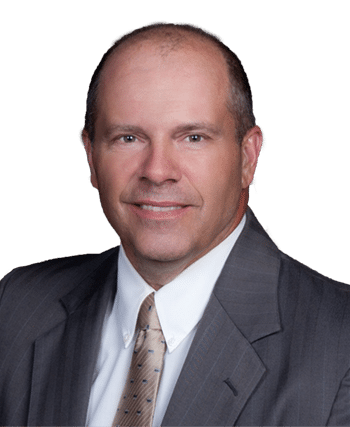 The results of their first Thoughtexchange not only created "an enthusiasm and a motivation to keep things going" but also allowed Westview to create a scope and sequence for the appropriate use of technology in their classrooms. "We were holding back on technology implementation, afraid of what attitude our community would take. But, through the weather report, we were able to see that there was a distinct point where the sentiment for the integration of technology would be positive," Dr. Zimmerly explains. The District has since implemented a one-to-one Chrome book program for its high school students, and received much affirmation for the initiative from grade 9-12 students, staff, and parents.
"The value I see, as a superintendent who's been here a long time, is how Thoughtexchange got two very distinct groups talking to one another. That is really unique to Thoughtexchange. There's an actual conversation – not us speaking to the community which so often is the case with surveys – but it's the community talking to each other."DR. RANDY ZIMMERLY, SUPERINTENDENT
---