Inclusive Leadership Discussion
Welcome to DALI Tucson!
We're excited to bring together a panel of education leaders to share how they're overcoming real-world challenges with innovative engagement solutions.
Learn More!
Stop letting the loudest voices drive the conversation. Thoughtexchange's real-time network discussions let you learn what matters most to everyone.
Learn how Dr. David Vannasdall is achieving meaningful engagement at scale
"As an educational leader, I've always valued getting in a room with a small group of people. You can listen to everyone's voice and get a powerful deep dive into their desires. What if you could have that same powerful conversation with 2,000 people, or 4,000 people?" That's the game changer Thoughtexchange has brought to my district.
Dr. David Vannasdall - Superintendent, Arcadia USD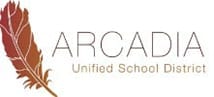 Learn More
Hundreds of school districts throughout North America have partnered with Thoughtexchange.
School improvement planning | Strategic planning | Boundary, calendar & start time changes | Staff & student experience | And more!

Research shows people are more likely to support decisions when they trust that leadership has truly listened to their concerns. Thoughtexchange lets you quickly engage large groups of people and easily let them know they've been heard.

Thoughtexchange can uncover interests common to an entire group, reveal smaller groups with special interests, and bring people together around new interests by exposing them to thoughts shared by others.

Engaging your community with Thoughtexchange lets you reach more people and understand what's important to everyone. You can anticipate questions before they get asked and get more attention on district communications.

All the data in the world is no good without a streamlined way to interpret it. Thoughtexchange provides advanced interactive data visualization tools that let you easily take a deep look into the most important insights from your exchanges.
Copyright © 2018 Fulcrum Management Solutions Ltd.
Thoughtexchange® is a registered trademark in Canada and the United States of Fulcrum Management Solutions Ltd. The Thoughtexchange logo is a trademark of Fulcrum Management Solutions Ltd in the United States and/or all other countries.