Onboard in minutes, not months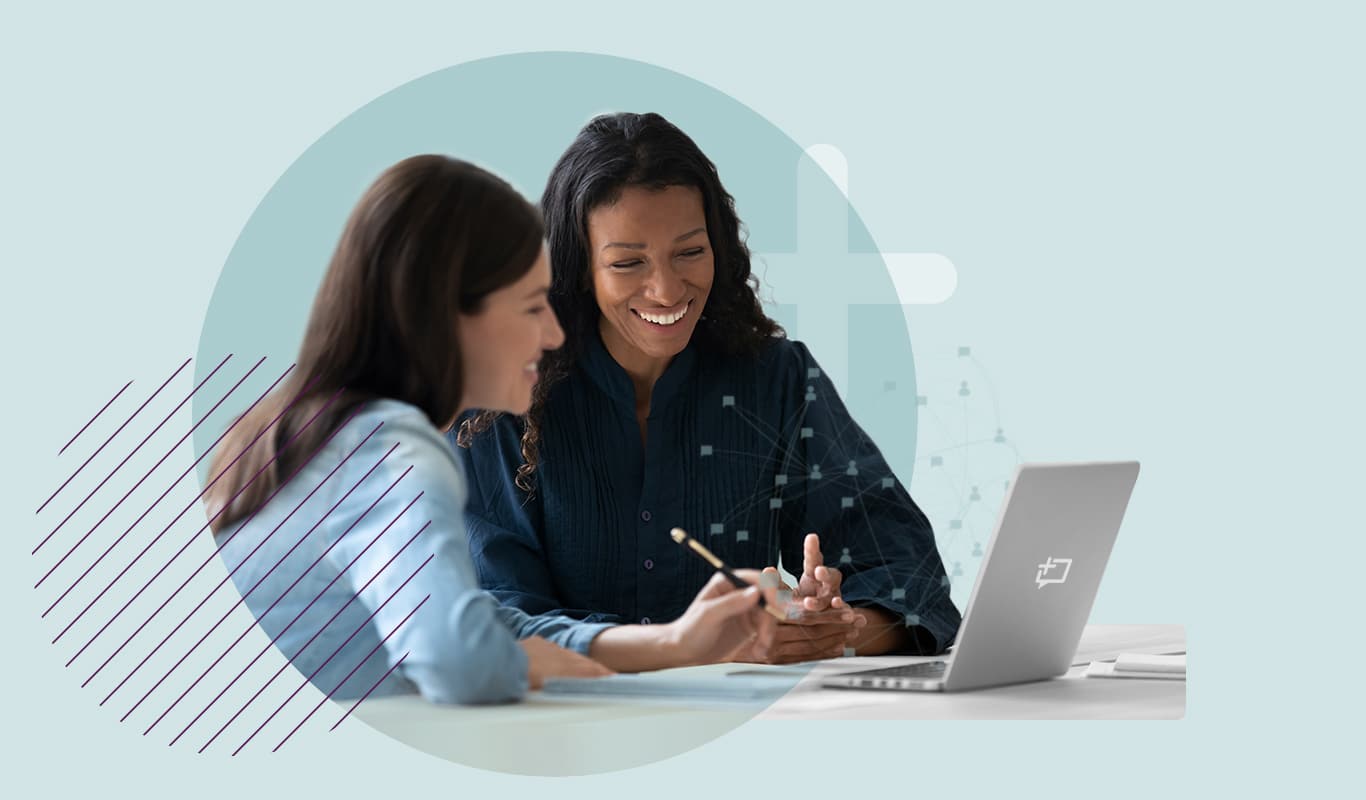 You could accelerate leadership ramp time by a month?
You could reduce leadership churn by 10%?
Your leaders could craft better strategies from the get-go?
Calculate the impact of bringing your new leaders up to speed quickly and effectively.
Don't just onboard new talent, accelerate them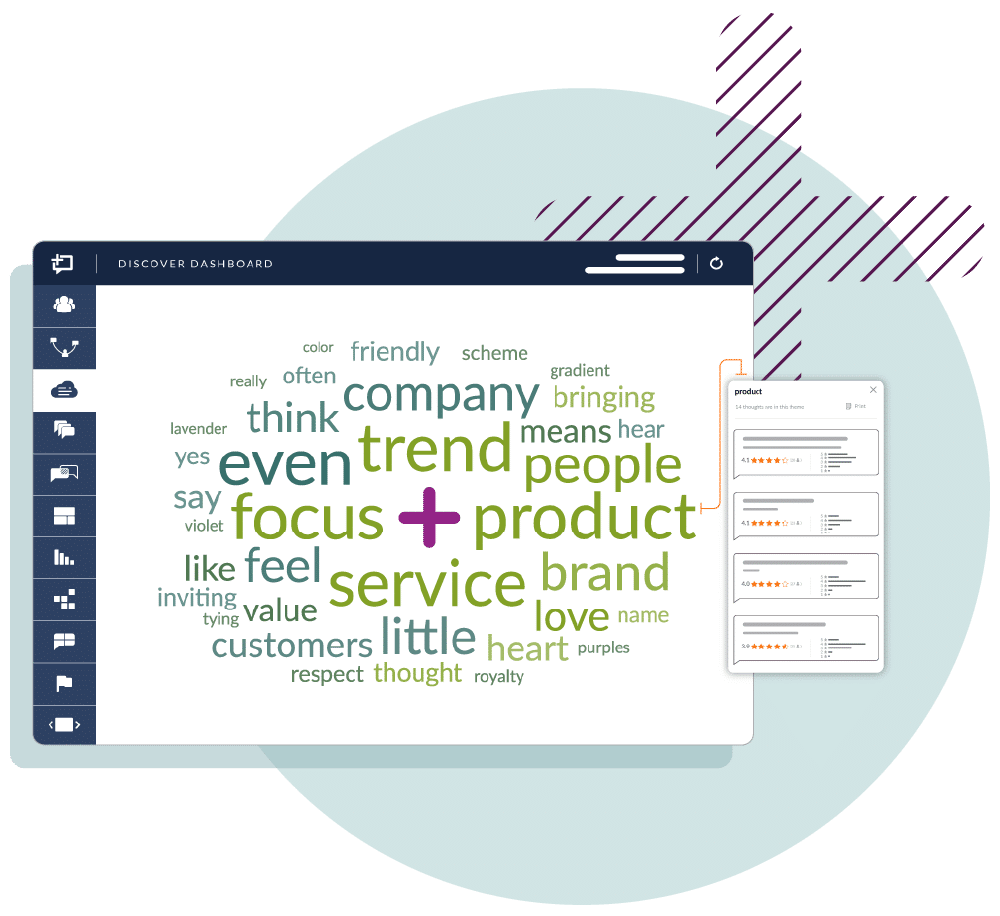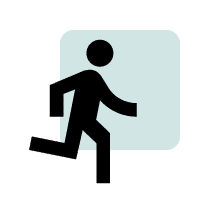 Give new leaders a head start
When you're investing in a new leader, you've got a scary statistic to contend with:
40% fail in the first 18 months
. It happens because of failure to build trust with their staff and peers, lack of clarity around their role and strategic imperatives, and broken onboarding processes that don't help them quickly find their footing and take action.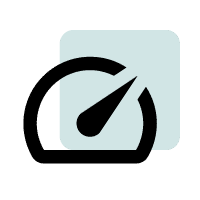 Start building momentum on day one
Onboarding new leaders is time-consuming, expensive, and often ineffective. Whether they're an external hire or an internal transfer, understanding the challenges and opportunities in their new role can take months – and you need them leading now. Provide the data they need fast, so they can start working toward their business goals on day one.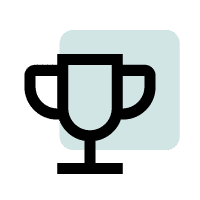 Achieve early wins and unlock sustained success
Instead of sequential 1:1 meetings that overload new leaders with each individual's priorities, ThoughtExchange taps into the team's collective priorities. With our anti-bias platform, people rate ideas on their true value—not on who shared them. Your new leaders will know what actions to take and when, so they can start winning early and often.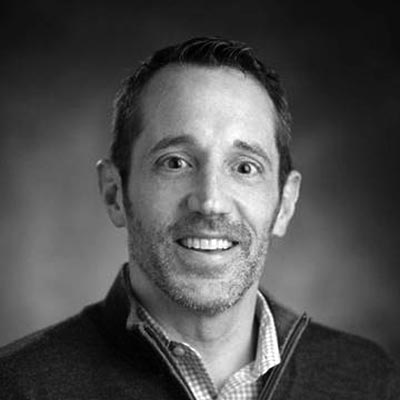 "ThoughtExchange is an essential hybrid-remote tool that accelerates our ability to deliver on our most important business priorities."
Brian McGarvey
CHRO - US & Canada

See how leaders ramp up and impact their new business goals quickly.
Onboard efficiently and effectively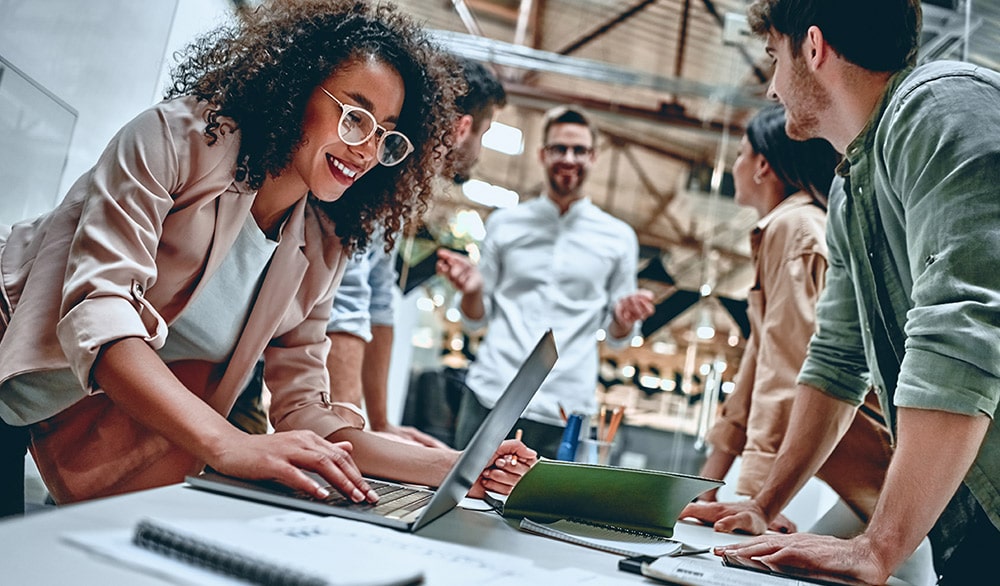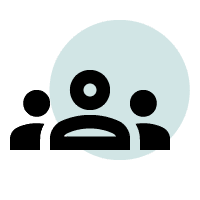 Turn One-to-One into One-to-Many
Instead of scheduling weeks of one-to-one meetings, an Exchange can get your new leader up to speed on how their team works so they can focus on building trust and connection with their staff and peers.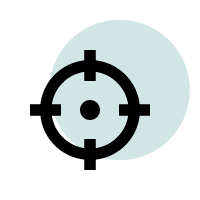 Provide clarity around role and expectations
In an Exchange, participants candidly share their expectations with a new leader, so they know what actions to prioritize in their new role right away. Keep them on target with ongoing exchanges to gather their team's feedback during onboarding.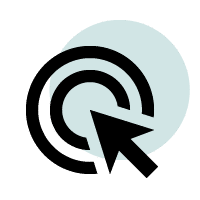 Understand strategy better, and sooner
With traditional onboarding processes, it can take your new leader up to 9 months to understand the business challenges and opportunities in their new role – time you just don't have. An Exchange gives them all the nuanced insights they need in minutes.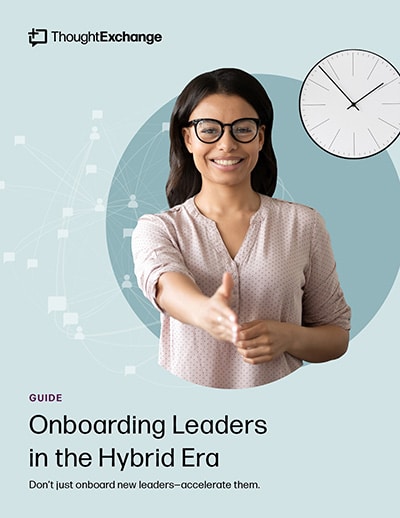 Step up your new leader onboarding
Download our free Guide to Onboarding Leaders in the Remote Era—it's designed to help your organization do just that. You'll find tips about how to streamline the onboarding process, make it remote-specific, and get new leaders up to speed as quickly—and effectively—as possible.
The ThoughtExchange Leader Dashboard
Data-rich onboarding that will help your new leaders hit the ground running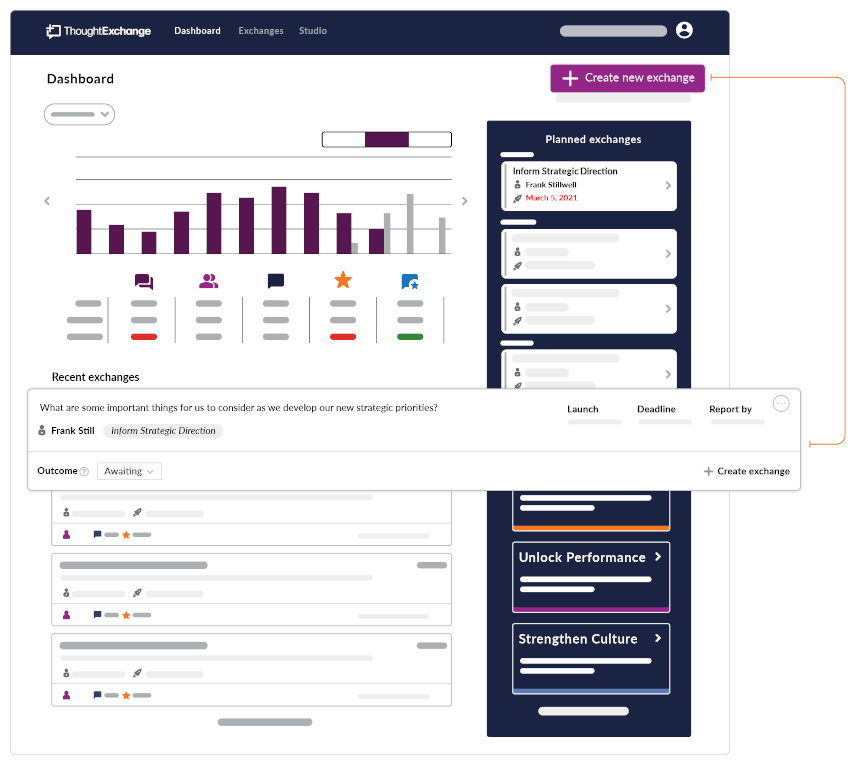 Our Room Dashboard features an Exchange planner that displays your high-level participation stats, recently run Exchanges, and a preview of upcoming Exchanges. Easily track your Exchange usage, engagement, and progress to fine-tune your onboarding process as you go.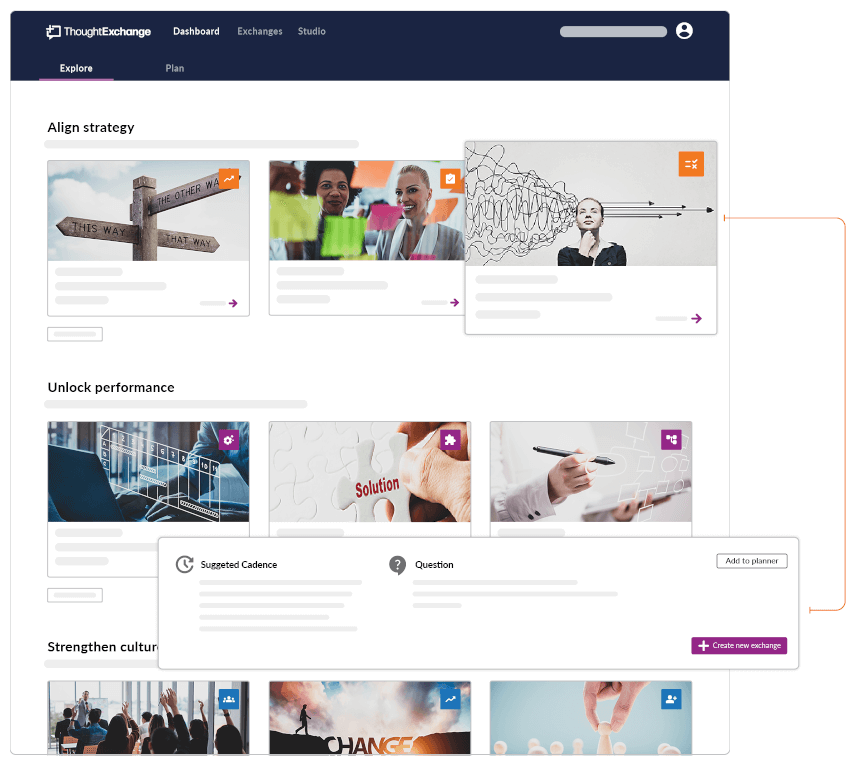 The Exchange Studio provides resources and recommended sequences and timing for your Exchanges. Our Ramp New Hires and Promotions Exchange cadence lets you set an onboarding strategy that's easily replicated, so you can ramp new leaders at an accelerated pace and with better information.
See how leaders ramp up and impact their new business goals quickly.