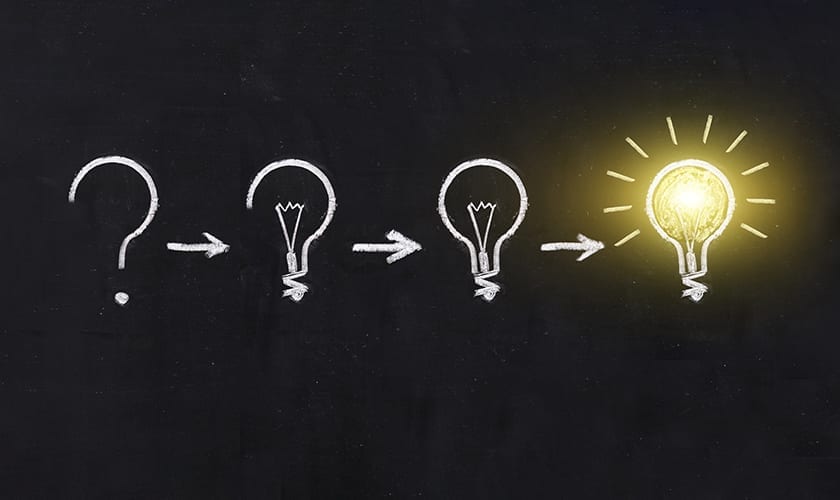 Education Innovation
---
For Dr. Chris Smeaton, making change in education happens only when he includes his whole school community.
Over the past 10 years, Dr. Smeaton has been shifting his district from a high-accountability, outcome-based compliance system to one focused on creating assurance through consistent community input and data-driven storytelling of progress in the school division.
Bringing parents along
"If you're trying to engage in change in education, you really need to be able to engage with parents and the larger stakeholder group," Dr. Smeaton says. "Parents tend to be comfortable with what they've grown up with. They typically say that the education system was good enough for them. My response is, it may have been good enough for you, but it's probably not good enough for your kids."
When he recently set out to make a new three-year education plan for his division, Dr. Smeaton used ThoughtExchange to get prioritized ideas from parents and the broader community that would help shape the plan by asking this question:
"Q. What are some ways we might better prepare
our students for a changing future?"
"We're probably getting 70 to 75 percent more responses from parents," he notes. "That's giving us strong affirmation that we're going in the right direction with our education plan. When you get that affirmation from parents, you start to understand that you have a pretty trusting relationship. So we've been able to do an awful lot of innovative and creative things just by that openness."
Creating internal momentum
Along with crowdsourcing priorities from parents and including them in the decision-making process, Dr. Smeaton regularly uses ThoughtExchange internally for team reflection exercises and meetings.
His senior leadership team and school principals use exchanges to affirm the directions of their school for department improvement plans, and learn if they need to make changes.
"I can get 1,200 stars in a 15-minute meeting with my staff," Dr. Smeaton says. "I'm getting some really good feedback and it's very quick. So my ability to make decisions on that feedback very quickly is a key reason I want to continue with ThoughtExchange."
Even the board of trustees runs exchanges to reflect on their priorities, using questions like: What kinds of actions are important for a trustee to do to fulfill their role?
With so many constraints on school district budgets today, it can be hard to prioritize this kind of stakeholder engagement—especially when funds are particularly tight. But Dr. Smeaton says his board sees so much value in ThoughtExchange that they don't hesitate when deciding to renew.
"I'm getting some really good feedback and it's very quick. So my ability to make decisions on that feedback very quickly is a key reason I want to continue with ThoughtExchange."Dr. Chris Smeaton, Superintendent
"Our board is such a proponent of ThoughtExchange that they just put it out of
their communication budget line," he explains. "It's something they believe is so
important that every year we don't even ask about it."
A grassroots approach
As Dr. Smeaton prepares to retire at the end of this school year, he's also working to create a smooth transition for the incoming superintendent, who's currently a deputy in the division.
He's planning an upcoming exchange to help with that change by letting parents, staff and other key stakeholders crowdsource top priorities using this question: What are the most important priorities that should guide our new Three Year Education Plan?
"Changes are never very good when they're done to you," Dr. Smeaton shares. "Through our work with ThoughtExchange, because we're asking the right questions and bringing stakeholders along from a grassroots point of view, they're feeling like they're part of the process."
He adds that including more people in this way also helps his leadership team make better decisions that reflect the whole community.
"You're getting collective wisdom and moving forward, as opposed to having a single issue person who is loud and can take over a conversation."
Create an assurance-based accountability model by consistently gathering stakeholder input and using the data to create innovative community-driven education plans.
---
Using ThoughtExchange to engage parents, community stakeholders and staff with open-ended questions and collecting crowdsourced data that tells the story of division priorities.
---
Including more stakeholders across the district in data-driven decisions that build the trust capital needed to make impactful changes needed to prepare today's students for their future.
---
ThoughtExchange provides software solutions that bring people together, build trust and make progress on important topics. Whether it's employees, customers or whole communities, our solutions effortlessly connect you to your stakeholders. People can confidentially and independently share their thoughts, appreciate other points of view and understand how their perspectives are connected to decisions. Our patent-pending data analysis gives you the insights to make informed decisions and take action.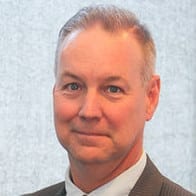 Thought Leader
Dr. Chris Smeaton
Title
Superintendent

Industry:
K12 Education
Location:
Alberta
Size:
5,079 students