Bring people together.
Thoughtexchange is the way to lead group discussions
about things that matter.
Ask a great question,
get a great answer
---
---
---
Drive changes with powerful, simple questions that get to the heart of what matters, fast.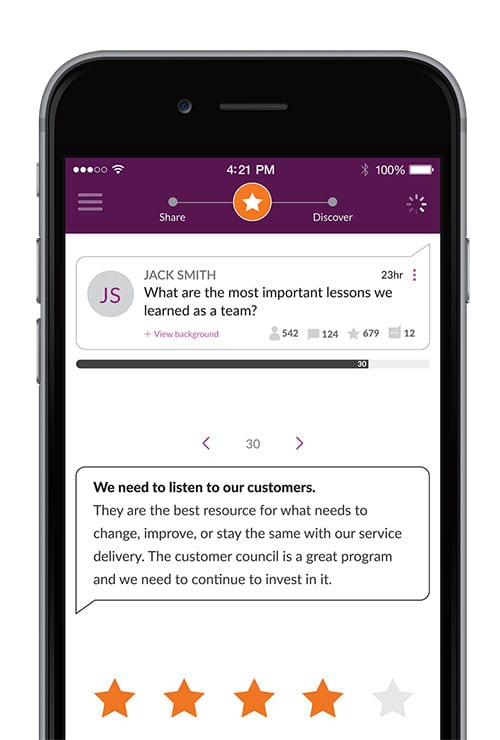 Empower everyone to contribute
---
---
---
Ensure everyone can share thoughts and consider different points of view. Allow people to contribute on their own time, confidentially and independently.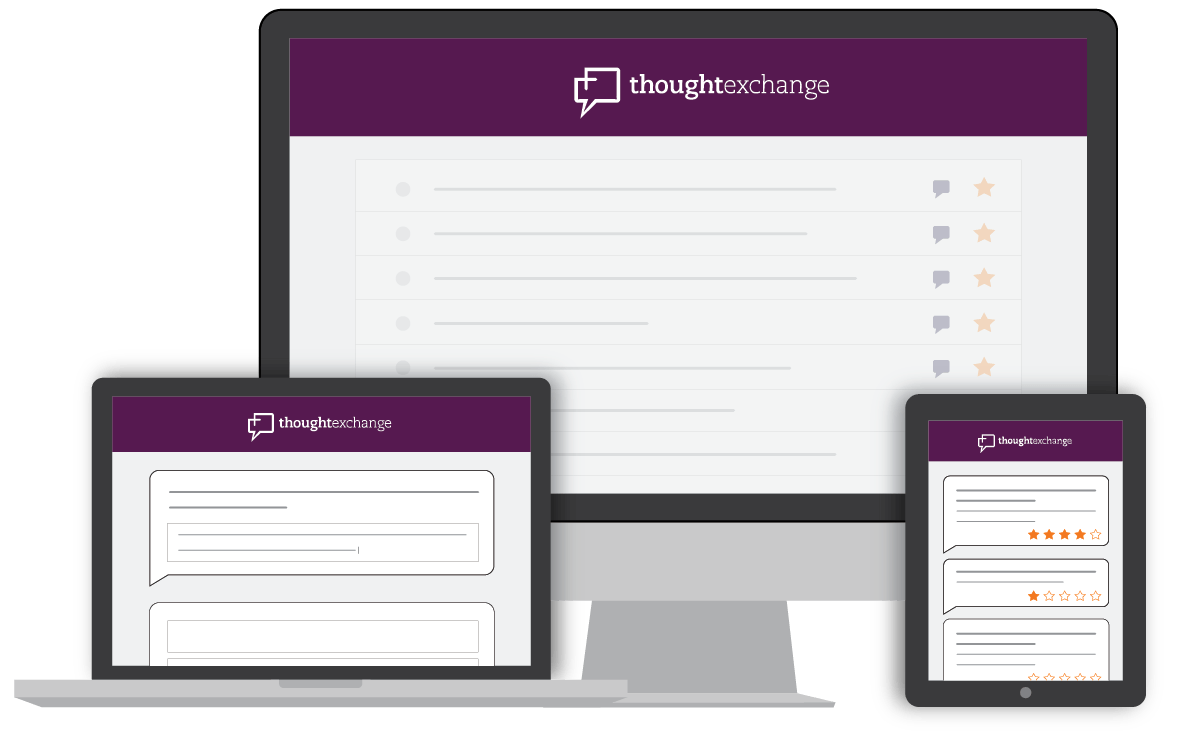 Discover what's most important
---
---
---
See what is important to the group. Learn where people disagree.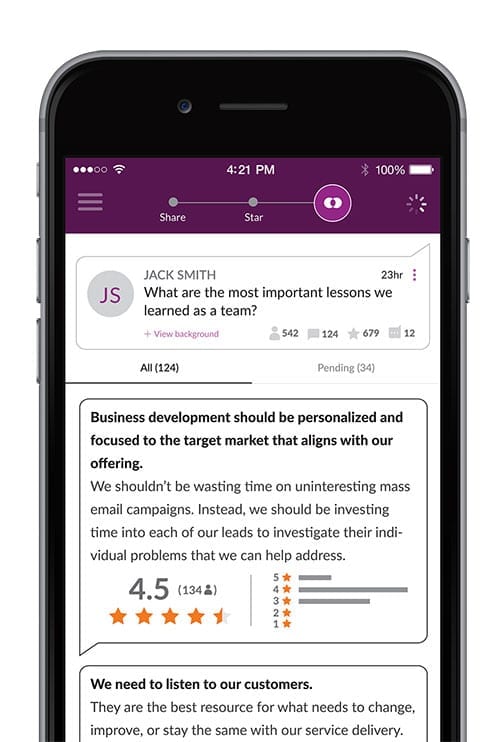 Lead with confidence
---
---
---
Respond back to everyone with confidence
and make progress on hard issues.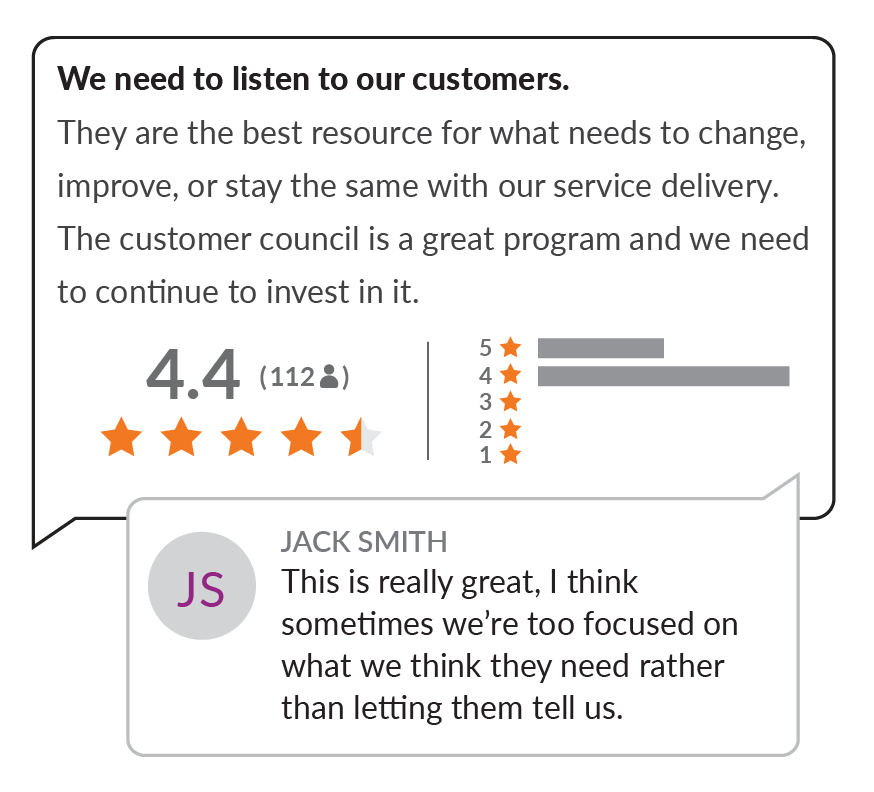 "I got confidence from using Thoughtexchange because I knew it wasn't the opinions of a few – it was the opinions of many, organized into a few really clear insights."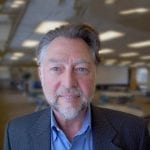 Thoughtexchange helps you turn everyday challenges into opportunities to build culture and make progress.
Speed
Get the thoughts you need, fast
Gain support and uncover misconceptions quickly, with fewer meetings and better information.
Trust
Ensure people learn from one another
Everyone can share their thoughts safely and independently. Avoid only hearing from the loudest voices.
Progress
Connect input to changes that affect people
Participants learn about trade-offs and consider different points of view.
Discover a better way for groups to communicate
---