Leader Discussions Live:
Walking the Line Between Security and Inclusivity with Dr. Kevin McGowan
Exchange Results Dec 3, 2018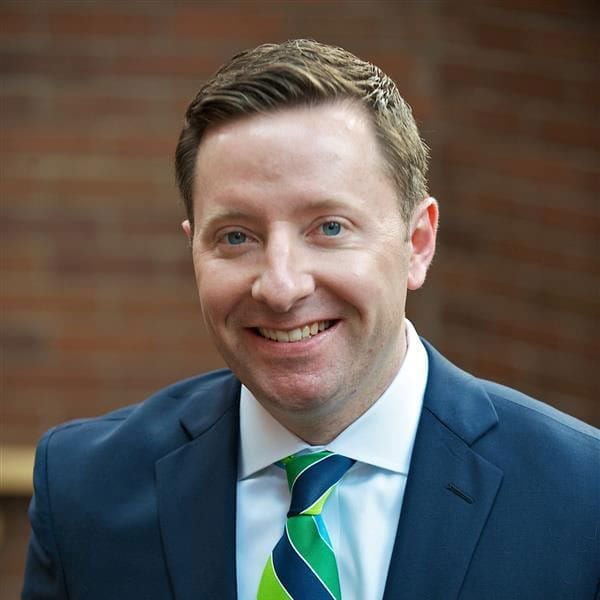 Dr. Kevin McGowan
SUPERINTENDENT

Q: What are some thoughts or questions you have from this leadership discussion?
Humility is an important leadership trait. Good role models admit and grow from mistakes, many times coming up with even more powerful solutions.
Thank you. I think that this also helps make your environment safe or everyone to seek growth by acknowledging their mistakes while they strive to ever improve. - Dr. Kevin McGowan
I am struck by the idea of leadership admitting openly its mistakes. I think this would bring others into the conversation to help the situation.
Absolutely! More people bringing their ideas, thoughts and feelings into the conversation will likely yield a better result. - Dr. Kevin McGowan
How are students talking about their experience with this particular exchange? Would love to hear more about the impact directly from your community.
I think that the students feel heard and appreciate having had the opporunity to weigh in. - Dr. Kevin McGowan
Did you have an opportunity to talk to the student group who originally shared their concerns? Do they feel heard, are students more empowered? Do they have other suggestions for you now?
Dr. McGowan is an incredibly thoughtful and reflective leader. I think it is so important for a leader to have the confidence to listen reflectively and demonstrate thoughtful humility.
It seems that this process of Thought Exchange will increase positive engagement on issues. Often when issues arise people get defensive.
How did you process the data with stakeholders to avoid staff/community/students from simply using the data to verify their point of view and maintain?
We shared the data widely in the community and drilled further down with committees and stakeholder groups. The TE tools really allowed the data speak for itself. The crowdsource data analysis really limits the ability of one group or another to use limited data sets to only tell one side of the story. - Dr. Kevin McGowan
What are some of the next iterative questions or topics you imagine addressing next? Based on the momentum you may have with engaging marginalized community members and addressing district issues around equity.
We're hoping to ask all memebrs of the community how to better engage everyone. We're also hoping to use exchnages to ask staff members about how we can continue developing our professional support systems and work environment. - Dr. Kevin McGowan
Did you get a lot of polarized opinions? Were some people adamant about foot patrol either way?
Absolutely, we heard many stong opinions on both sides of the issue. - Dr. Kevin McGowan
How did you deal with people trying to control the conversation or use it as a platform for their own agenda? I would be worried about people spreading lies or propaganda through the platform.
We provided some comments for thoughts shared if clarification was needed. However, this was not a significant issue at all. - Dr. Kevin McGowan
How did you land on the final questions to ask in the community exchange? Getting the answers that are really needed.
Our colleagues at TE were excellent coaches and provided thoughtful guidance in this regard. - Dr. Kevin McGowan
Fantastic example you are setting! What are some of the ways you are helping your students feel safe? What suggestions do they have?
Fascinating platform! What are your plans for using the tool in the future?
Your Exchange raised the voices of those who are often drowned out. Too often the loudest voices "win".
Excatly. It also pushes everyone to listen a whole lot more. - Dr. Kevin McGowan
During the hottest/sensible topics, did you get to flag any thought or moderate your exchange?
The community was invited to participate. We talk about engagement, but Kevin did something about it.
Great discussion Kevin and Dave. I'm learning a lot about the process of thought exchange and how it benefitted the important topic of school safety. The process was inclusive. You didn't marginalize the people in your district and community because you genuinely involved them in the decision.
What are your plans for future Thoughtexchanges? I think you've opened Pandora's Box (in a good way) and you have a lot of opportunity to start some more difficult conversations. Fascinating!
How did you identify the participants? Was it linked to email accounts, Facebook or some other mechanism?
A link was sent to all students, staff and parents at the high school level. We did not require registration and trusted that the link would be used by the intended participants. - Dr. Kevin McGowan
We talk about this concept of open and learning as one of mindset. Specifically - we call this beginner's mindset. When we are beginners, everything is possible. When we become experts we close ourselves off from new knowledge and experiences.
How might Brighton Police learn from Rochester Police Dept. (RPD) who successfully do foot patrols every day? RPD has a great rapport with extensive foot patrol in most schools in the district. Lots of lessons potentially.
Was there any backlash about the decision?
What kind if questions did you use to get out the feelings in the community?
What question did you ask for your exchange?
How many exchanges have you ran so far? I am wondering "how long" it took to establish that stakeholder trust.
Interested in Kevin's story, I think it has relevance to what I want to do.
Copyright © 2018 Fulcrum Management Solutions Ltd.
Thoughtexchange® is a registered trademark in Canada and the United States of Fulcrum Management Solutions Ltd.
The Thoughtexchange logo is a trademark of Fulcrum Management Solutions Ltd in the United States and/or all other countries.