"If you're feeling stuck on how to maximize engagement in your community, you're not alone."
We've all heard the old saying that money doesn't grow on trees. So when it comes to your budget process, every voice and perspective needs to be heard to ensure that everything is taken into consideration.
If you're feeling stuck on how to maximize engagement in your community, you're not alone. It's normal for many education leaders (and many of us in general!) to feel that way. That's why Deneka Michaud, Communications Manager at North Vancouver School District, is offering us an exclusive look at what she's doing to engage her community–with incredible results. Whether you're interested in messaging, timelines, or measuring your results, we promise this will be a treasure trove of useful info that you'll be able to apply right away.
Can't attend live? Register anyway!
We'll send out the recording and other resources to all registrants after the event.
By submitting this form I agree to be contacted by a member of the Thoughtexchange team either via email or phone. I also agree to receive periodic emails from Thoughtexchange with promotional content. My consent can be withdrawn at any time using the links provided in every email. Contact us at Suite E, 1990 Columbia Avenue, Rossland, BC V0G1Y0 OR 1-800-361-9027 OR info@thoughtexchange.com.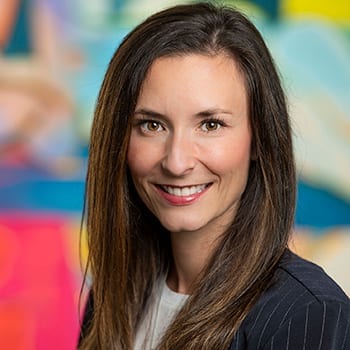 Deneka Michaud
Communications Manager
North Vancouver School District
Deneka is Communications Manager at the North Vancouver School District. Prior to this role she was the Manager of Communications and Marketing at the Delta School District. Deneka originates from a journalist background, earning an honours degree in journalism from Carleton University and spending nearly a decade as a television and print reporter. Since joining the PR field, Deneka has obtained a graduate certificate in professional communication management and a Master's degree in communication, leadership and conflict management, both from Royal Roads University. Deneka is currently a director at large (in charge of professional development and regional liaisons) with the Canadian Association of Communicators in Education. Deneka also spent the last 3.5 years as the mentorship chair for the Vancouver chapter of the Canadian Public Relations Society. When she is not working, Deneka plays soccer, attends Barre Method classes, hikes, and spends time with her two young daughters and husband.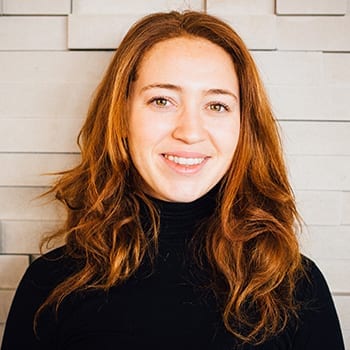 Kai Kafrissen
Client Success Manager
Kai is naturally fascinated by "why" and "how" people do the things they do! This curiosity manifested in a diverse background that includes project development, client engagement and sales. Kai studied Anthropology at McGill University and has worked on projects with the Smithsonian & United Nations, assisted with education marketing campaigns and led sales for a local food agency. Motivated by creativity and connection, when Kai is not riding the Thoughtexchange rocket ship, she is most likely drawing, jumping around the globe, doing yoga or spending as much time in water as possible!
This event proudly brought to you by: